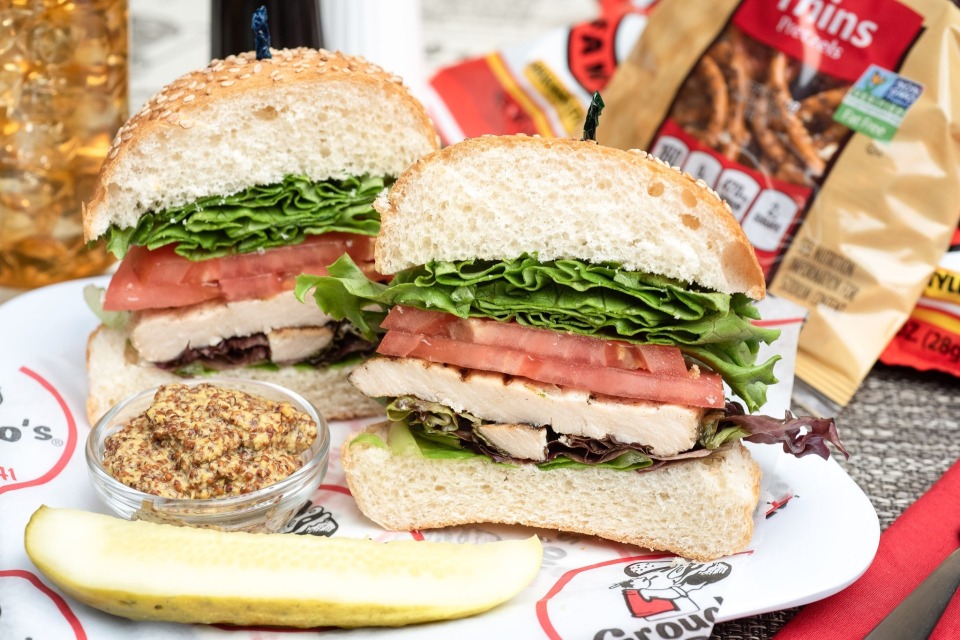 Groucho's ® Deli of Conway, SC is your neighborhood deli serving signature sandwiches that you can't get anywhere else.
Located In Downtown Conway, SC we serve food that is fast, fresh, and original! Try our popular Dipper™ sandwiches for a culinary experience like no other. Our STP Dipper, for example, is piled with with our special blend of roast beef, turkey, Swiss cheese melt and bacon crumbs on a fat sub roll with your choice of amazing dipping sauces. With so many sandwiches, salads, melts, and more - you're sure to find something for everyone.
Our quick tableside service and friendly atmosphere is inviting for the entire family. We pride ourselves on serving delicious food in a fast and friendly environment. We also offer catering and delivery on orders over $75! Consider us for your next event or family get-together. Stop by and experience Groucho's ® Deli of Conway, SC today
Location
219 Laurel St.
Conway, SC 26526
(843) 488-2911